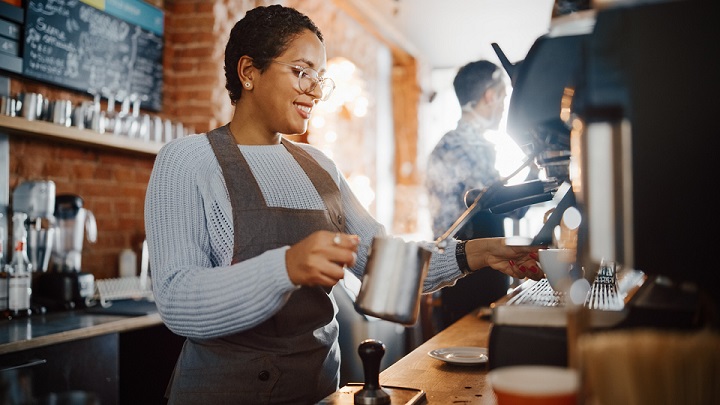 A cup of coffee can comfort, energize, fulfill, and inspire. At Sweet Donkey Coffee House in Roanoke, Virginia, you can enjoy deliciously satisfying coffee in an atmosphere rich in history. Sweet Donkey feels like a cozy home where you can relax with family and friends over a cup. So, come fuel your day at Sweet Donkey Coffee House.
Revisit History
Sweet Donkey is located in a building at 2108 Broadway Ave SW, dating back to 1922. Originally a home, you'll get homey vibes when you walk in, and that's one of the goals. The people at Sweet Donkey want everyone to feel at home and comfortable, whether it's their first time or twentieth. In pleasant weather, watch the day begin from the spacious outside porch. And inside, you'll love the elegant decor that preserves and honors the beauty of the architecture.
Coffee and Community
You might be a coffee connoisseur, or you might not know anything about the types of coffee. But everyone is welcome at Sweet Donkey, and they encourage their guests to try new things and ask questions. From a cup of hot brew to specialty drinks like the Orange Silk Latte, there's a drink for every taste. You can even buy a bag of coffee to take home for the days you can't go to Sweet Donkey.
Simple, Satisfying Fare
For some, a cup of coffee can warm body and soul and is all they need to start the day. But others might want something a little more substantial. Sweet Donkey Coffee House serves up light fare that will stave off hunger without weighing you down. Try their made-from-scratch buttermilk waffles, or choose the house-made yogurt with various toppings. In addition, Sweet Donkey gets fresh quiches delivered daily from Bread Craft Bakery. The quiche flavors may vary but seeing what they have each morning is part of the fun. Finally, you can also get a hearty soup if you stop by later in the morning, around 11:00 a.m.
Gatherings and Events for All
Sweet Donkey can fuel your morning with a fabulous coffee. They can also feed your soul with good music and great company in the evenings. Regular gatherings with local musicians and food foster a true sense of community. The porch becomes a stage. So, you can join old friends for Friday nights that will start your weekend off right. Check the Events tab on the website or stop by during the day to ensure you don't miss a thing.
You might also like: Store Your Blankets On This DIY Blanket Ladder
Time to Visit Sweet Donkey Coffee House
Come in bright and early Monday through Friday from 6:00 a.m. until 7:00 p.m. On Saturday and Sunday, the brewing begins at 7:00 a.m. Once you stop by Sweet Donkey Coffee House, you'll find it easier to avoid hitting the snooze button in the future.
Disclaimer: The stock image is being used for illustrative purposes only, and it is not a direct representation of the business, recipe, or activity listed. Any person depicted in the stock image is a model.