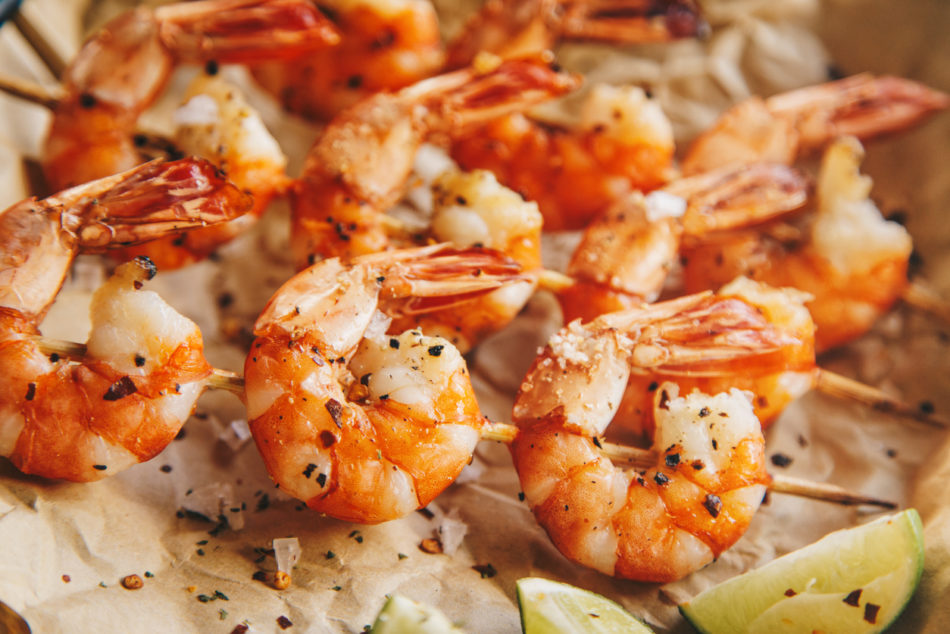 You don't have to be an award-winning grill master to make delicious seafood on the grill. Instead, you just need the right recipe. Check out some simple recipes for grilling mouthwatering seafood.
Cilantro Lime Grilled Shrimp
Does your mouth water at the very thought of cilantro lime grilled shrimp? It might sound hard to make, but this recipe only takes 10 minutes to prep and another 10 minutes to cook. The longest part is marinating it, which requires 30 minutes. This dish is bursting with flavor and will make you feel like you're a chef.
Grilled Scallop and Orange Kebabs With Honey-ginger Glaze
This recipe for grilled scallop and orange kebabs with honey-ginger glaze is also a breeze to make. It also takes 10 minutes to prep and 10 to cook, so you'll serve dinner 20 minutes after starting. And what a dinner it will be. The oranges and honey provide the perfect balance to the scallops, creating a refreshing yet filling meal.
Grilled Lobster Tails With Sriracha Butter
You don't have to spend a bundle on lobster at a restaurant. Instead, you can make it on the grill with this recipe for grilled lobster tails with sriracha butter. The entire meal takes 25 minutes to make, so it won't be long before you're chowing down on the spicy dish. It even tastes great when you use frozen lobster tails, so you can pick some up from the grocery store and make a five-star meal for your family.
Grilled Salmon Tacos With Avocado Salsa
There's so much to love about this recipe for grilled salmon tacos with avocado salsa. First, salmon tastes better on the grill, and the flavor is enhanced even more with the spices. Then, the fresh avocados add yet another layer of flavor. Oh, and there's the fact that it takes 26 minutes to prepare. Now, that's the way to cook dinner.
You might also like: Get Active During Labor Day Weekend With These Ideas
Grilled Blackened Catfish With Cilantro-Lime Butter
This recipe for grilled, blackened catfish with cilantro-lime butter is restaurant-worthy. You'll make your own blackening seasoning, which is so much easier than you'd expect. Oh, and you'll even whip up cilantro-lime butter, which is also a cinch. In fact, it's all so easy that dinner will be on the table in 20 minutes. Then, you'll enjoy the spicy and tangy flavors that come together in this delicious meal. It's hard to believe that something this simple can be so delicious, but you'll be hooked after the first bite.
These recipes are proof that you can grill a delicious meal, even if you're short on time. Pick up some fresh or frozen seafood and the other ingredients and fire up the grill. Dinner is going to be amazing tonight.